Women's Ministry
The DVCF Women's Ministry is a part of the Desert Valley Disciples (DVDs) just for the ladies!
We feel it is important for women to "do life together", and the Women's Ministry makes it happen in a variety of  exciting ways in accordance with our purposes:
Community Outreach & Works – so that DVCF can witness through works showing the love of Jesus Christ and helping those who may not be able to help themselves.
Development of Faith & Knowledge – so that DVCF actively develops and educates women in biblical knowledge, their faith, and biblical principles.
Fellowship & Encouragement – so that the women of DVCF can support and encourage all members of the church promoting fellowship, relationships, and mentoring opportunities.
---
2016 DVCF Community Outreach Partner
Answers for Life Pregnancy Center
The DVCF Women's Ministry is proud to support the Answers for Life Pregnancy Center (AFLPC) with events, volunteers, and fundraisers to benefit the Center. AFLPC provides much needed support and services to the Tucson area in the form of:
Free pregnancy testing
Free ultrasound
Free counseling & classes
Resources & material assistance
How You Can Get Involved

Support AFLPC with the Fry's Community Rewards Program – If you shop at Fry's you can sign up to support AFLPC with the Fry's Community Rewards Program .This

free

program earns rewards for AFLPC every time you shop at Fry's and use your Fry's VIP Card – once you sign up there is nothing more you have to do! Click here to download the step by step instructions to sign up today!
Support AFLPC's Material Assistance Program – AFLPC accepts gently used and new donations of baby and materinty clothing, new baby care supplies (lotion, powder, diaper cream, etc.), and diapers (most needed sizes are between 4-6). Donations can be made directly at AFLPC located at 627 N. Swan Rd. or by contacting Sarah Fries at Sunday Service.
Volunteer at the AFLPC Facility – They are always looking for volunteers (men or women) for many areas of work at the facility and will find the best fit for you and your schedule! There are many opportunities including but not limited to: donation sorting, merchandising, layette building, child care, teaching, maintenance work, and more!  If you would like to volunteer please contact Kathy Shechter at (520) 308-8990.
Support AFLPC Financially – If you would like to make a one time or monthly gift to the AFLPC to help support the work they are doing please contact their office at (520) 308-8990 and they can help guide you through the options for financial support.
---
Development of Faith & Knowledge
We are currently studying: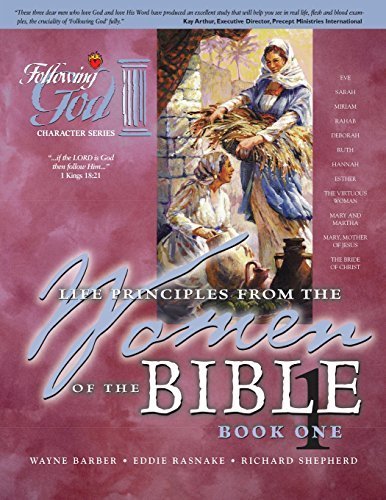 After the monthly Community Breakfast, attendees break out into Men's and Women's groups to delve deeper into God's word (see the Calendar of Events for dates/times). Currently the DVCF Women are studying through "Life Principals from the Women of the Bible Book 1" written by Wayne Barber, Eddie Rasnake, and Richard Shepherd. Attendance is always open so feel free to join in anytime 🙂